FREE
Accessible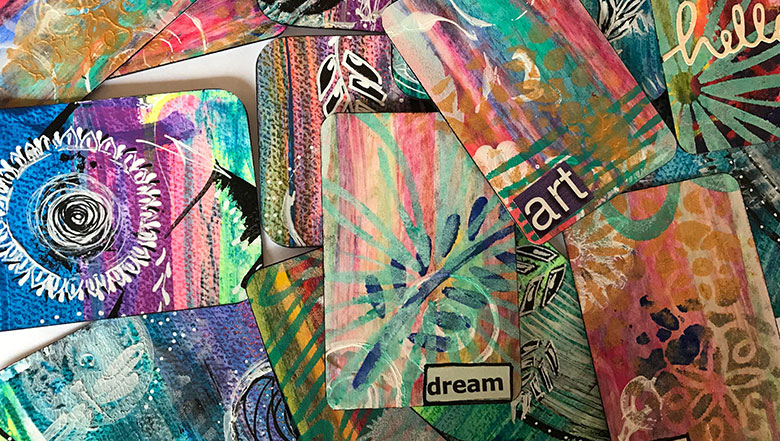 Libraries
Date
01 Sep 2022 - 31 Oct 2022
Time
12:00am - 12:00am AWST
Venue
Cocoon Gallery for Emerging Artists inside the Margaret River Library
Location
Fearn Avenue, Margaret River
The Cocoon Gallery for emerging artists welcomes an exhibition by Annie Bourgault.
The exhibition is on display from 1 September – 31 October and can be viewed during
library opening hours
.
Annie's intuitive work reflects a deep energetic connection with the colours, sounds, textures and movements of the forests, ocean and sky. Annie loves weaving art therapy through her work, blurring the lines between art and healing. It grounds her and brings a sense of fulfilment. For this exhibition, she has dipped into the world of mixed media inspired by the ATC (Artists Trading Cards) phenomenon. She has employed various techniques using acrylic paints, spray inks, Posca pens, stencils, gel press and collage. Annie also loves painting on anything that can be recycled.