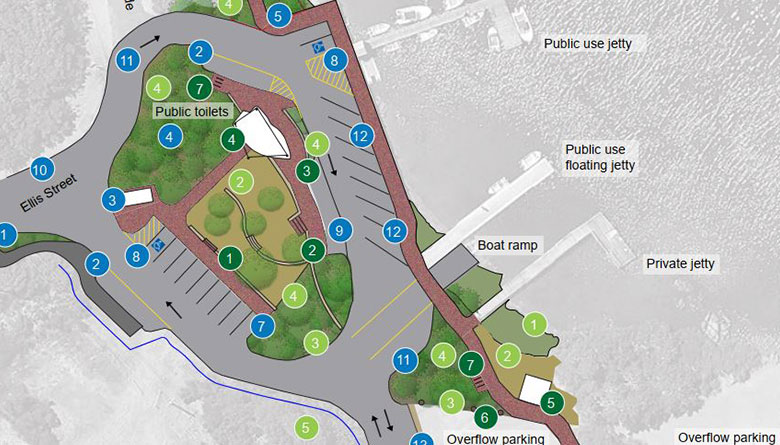 A draft Concept Plan has been prepared for the Ellis Street Jetty Precinct is now open for public review and feedback.
The Plan aims to guide infrastructure renewal, environmental restoration, use and landscaping within Ellis Street Jetty Precinct in Augusta over the next four to six years.
A Background Report was prepared to review the 2015 Ellis Street Jetty Precinct Development Concept Plan and identify any additional community infrastructure and environmental restoration works required.
The draft Concept Plan and the feedback form can be accessed through the
Shire's Yoursay page
.
Alternatively, the Concept Plan and feedback form can be accessed by visiting Shire offices in Augusta or Margaret River during opening hours.
Feedback on the draft of the Ellis Street Jetty Concept Plan will be accepted until 5pm on Tuesday, 25 April 2023.
If you have any questions in relation to this contact Susan Elton, Project Planning Officer on
9780 2512
or
[email protected]
.
07 Apr 2023
Topic
Type
Have Your Say
Place
Augusta
Share this page