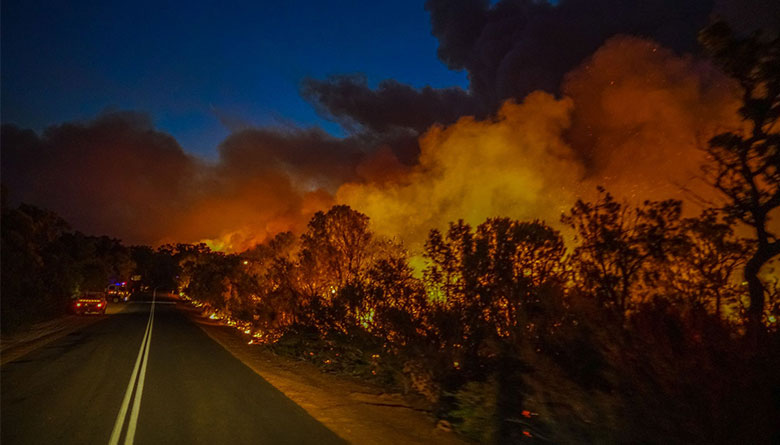 The Prohibited Burning Period in the Shire of Augusta Margaret River has been extended by two weeks and will apply until midnight, Tuesday 28 March 2023.
This means no fires can be lit in the open air.
The decision was made based on above average soil dryness levels and minimal rainfall forecast. Although the Shire has had some rain recently with the nights becoming cooler and daytime temperatures dropping, the Soil Dryness Index is the highest it's been in the past five years.
The dryness of soil means that any fire starting still has the potential, with the right conditions, to pose issues for our volunteer fire fighters and community until there is a significant rain event. The likelihood of a significant rain event for the month of March is extremely unlikely with minimal falls expected within the Shire.
After consulting with the Department of Fire and Emergency Services, the Department of Biodiversity, Conservation and Attractions and our local volunteer Fire Control Officers the consensus was to remain prudent and extend the Prohibited Burning Period for a further 14 days.
Visitors and residents are asked to remain respectful of the fire restrictions that have been in place this fire season.
For more information about fire requirements during the prohibited period please refer to the
Firebreak Notice and Bushfire Information 2022-2023.
14 Mar 2023
Topic
Type
Public Notice
Place
Share this page