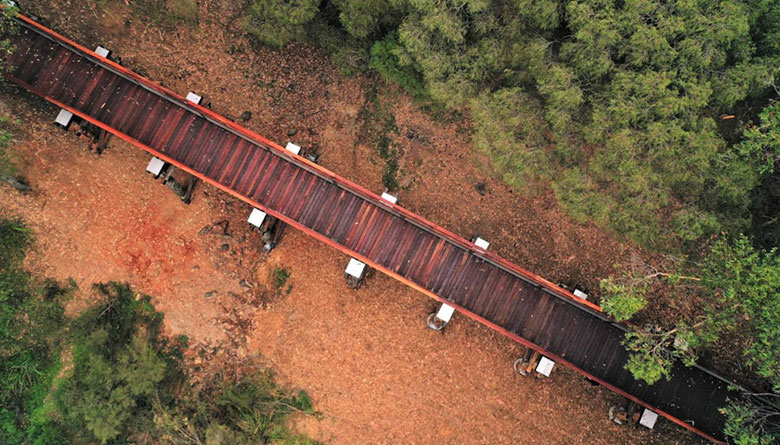 Last night, the Shire of Augusta Margaret River Council adopted its 2022-23 budget with investment in a range of programs, services and facilities and a $23.6 million capital works program to benefit all community members.
Shire President Paula Cristoffanini said the Council had delivered a balanced budget that responds to the challenging economic and labour environment.
"Being acutely aware of the impact of inflation on community members, we have managed to keep the increase in rates to less than two dollars per week for the average ratepayer, by taking every measure possible to keep costs down. This includes careful prioritisation of projects, with over 85% of our capital works program being based on renewal of the Shire's existing asset base rather than upgrading, expanding or building new," she said.
Cr Cristoffanini said budget priorities were heavily influenced by the focus areas included in the Shire's 2040 Strategic Community Plan, formed in consultation with 1,570 local community members and key stakeholder groups.
"I am proud of the wide range of essential services and facilities we continue to provide for residents. Like all local governments, we are facing the challenge of meeting community expectations for service delivery and minimised rate increases in the face of increasing cost pressures and population size.
"I feel the 2022-23 budget balances these concerns to ensure a great outcome for community."
Budget Highlights 2022-23
Recreation Centre Refurbishment
The Margaret River Recreation Centre roof is up for replacement this year, with the Shire excited to deliver a refreshed, durable and low maintenance building with refurbished changerooms, new toilets, seating spaces and public art, as well as a new café and outdoor play space. Grant funding has been secured to incorporate a Changing Places facility to meet the needs of people with complex disabilities and their carers.
Introduced in 2021-22, the Shire's successful $1.135 million grant program will be continued, with a number of different funding streams open to support community organisations, businesses and individuals. In addition to grants aimed at supporting community development, the local economy, environmental management, environmental stewardship, community halls, organisations and events, a new Community Sports and Recreation stream has been added for 2022-23.
"The Community Sport and Recreation grants program is a wonderful initiative aimed at supporting the physical and mental health of our younger community, by offering financial assistance to lower income households. This funding stream builds on the State-run KidSport program, but opens the door to participation in activities which aren't registered under the KidSport program," said Shire President Paula Cristoffanini.
In line with the Shire's commitment to protecting and enhancing the region's unique natural environment and biodiversity, a range of programs and projects are planned to help maintain our natural assets, through foreshore and coastal management activities, bushland preservation and climate action. This includes the review and implementation of the Coastal Hazard Risk Management and Adaptation Plan, implementation of various reserve management plans, continued implementation of the Climate Action Plan and provision of funding to local groups to support various environmental initiatives.
Road Renewal and Maintenance Projects
The Shire maintains a network of over 1,000km sealed and unsealed roads. The 2022-23 budget includes more than $5 million for road renewal projects, with costs of these works subsidised by over $3 million in grant funding. Major road rehabilitation projects include the continuation of works on Leeuwin Road, Warner Glen Road, Jindong Treeton Road, Rosa Brook Road, Cowaramup Bay Road and Carters Road. There is also over $1 million allocated for asphalt overlays and rural road reseals, as well as renewal works to Glenarty Road.
The Shire has also committed to participate in a 'safer speeds trial' with the RAC and City of Busselton aimed at taking a holistic and coordinated approach to planning and rolling out safer speed limits across the region. With the RAC providing $0.5 million in funding to each local government, this project will act as a pilot for an overall approach to be taken statewide.
With economic volatility affecting the price of materials and contract labour, 2022-23 provides the perfect opportunity for the Shire to take a step back and focus on planning for the future. The success of our projects depends on a structured process of design, planning, implementation and review. Priority design projects for 2022-23 include concepts for the intersection at Bussell Highway/Memorial Drive in Cowaramup, feasibility for a Gracetown cycle path, a beach access stair assessment and renewal schedule, masterplans for infrastructure renewal and upgrades in Gracetown and Karridale, and consultation/design for multipurpose courts at Alexandra Bridge and Witchcliffe. Priority planning projects for 2022-23 include for the Augusta foreshore walls, Curtis Street drainage and road upgrades and for future road design in a number of places.
The Council also adopted the Corporate Business Plan 2022-26 at last night's meeting, which outlines how the Shire will achieve its 2040 Strategic Community Plan objectives over the next four years, to create a sustainable and inclusive community, connected to place and respecting Boodja.
Read more information on the Shire of Augusta Margaret River's 2022-23 budget.
01 Aug 2022
Topic
Type
Public Notice
Place
Augusta, Cowaramup, Gracetown, Karridale and Kurdardup, Margaret River, Prevelly and Gnarabup, Scott River, Witchcliffe
Share this page