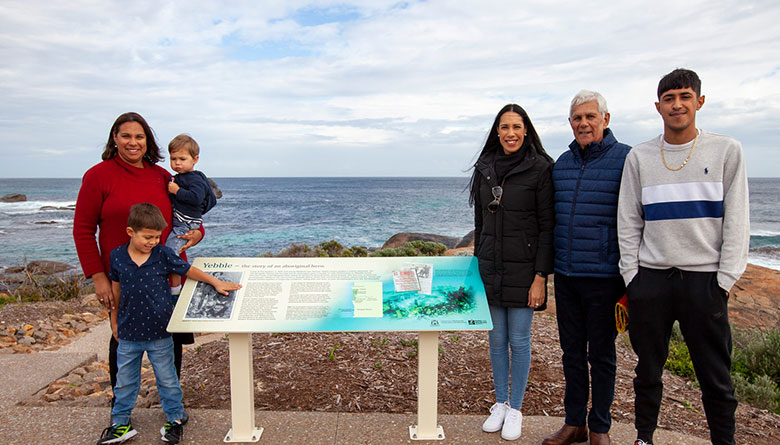 A special ceremony last week saw many generations come together and celebrate including great, great-great and great-great-great grandchildren!
The Yebble Locality event in honour of Samuel Isaacs, the hero (alongside Grace Bussell) who rescued 54 passengers from the SS Georgette shipwrecked in 1876, was held at the Margaret River HEART.
Whales cruised by Isaacs' Rock as family members visited the DBCA information sign at Redgate Beach, near where the shipwreck lies beneath the waves. The sign interprets Samuel Isaacs' story in relation to the rescue. His great-grandson and respected Elder, Dr Robert Isaacs, was a major contributor/co-author.
Three other signs (locality) are placed at the entrance points of Yebble (named after Samuel Isaacs' Aboriginal name) on Ellen Brook Road, Kilcarnup Road and Van Trip Road.
This project was driven by the Undalup Association Inc. and spurred on by Dr Robert Isaacs. Welcome to Country at the event was performed by Iszaac Webb.
Thank you to all the family and community members who attended the event.
15 Jul 2022
Topic
Type
General News
Place
Gracetown
Share this page