Connect with local community groups who are passionate about building more inclusive communities for everyone.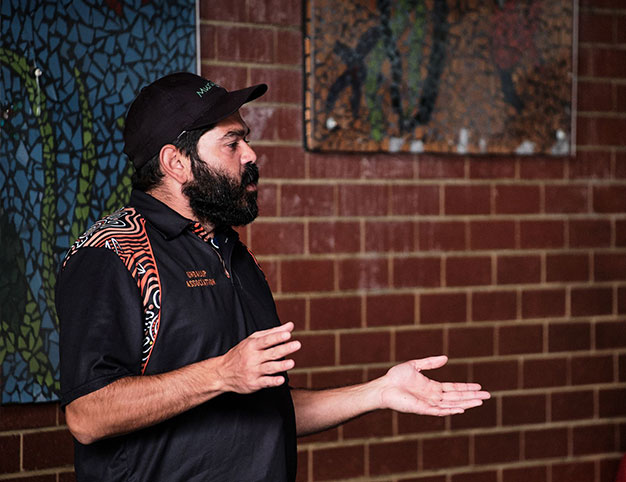 Undalup Association
Undalup Association are a not-for-profit organisation representing the Traditional Owners of the region. Undalup's goals are to share Wadandi culture, traditions, knowledge and history, to teach the importance of Boodja (Country) and respect for Wadandi Elders and Traditional Custodians. Find out more about Undalup Association.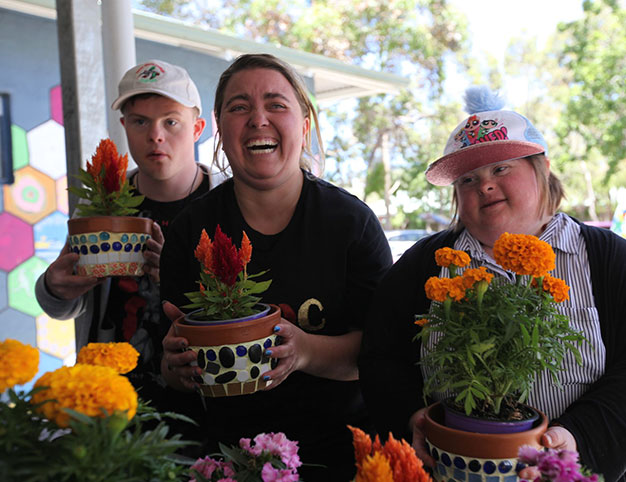 Artzability
Artzability are a unique group running arts programs weekly in Margaret River, for twenty adults living with various disabilities. Find out more about Artzability.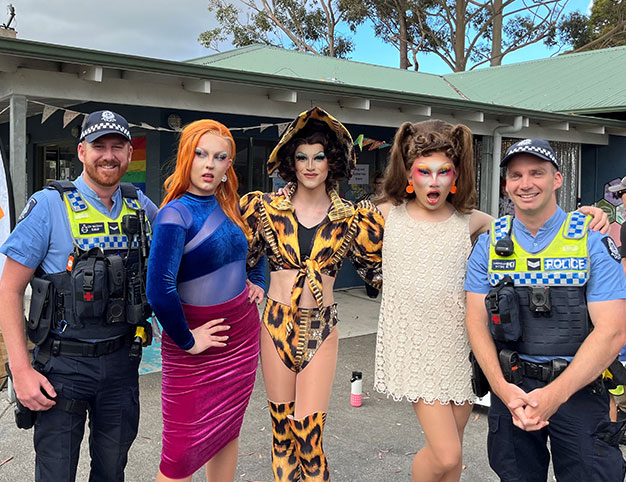 Margi Pride
A LGBTQIA+ friendly community group for the people of Margaret River/Wooditchup, and the wider regions, Margi Pride supports, educates and above all celebrates all things LGBTQIA+.
Find out more about Margi Pride.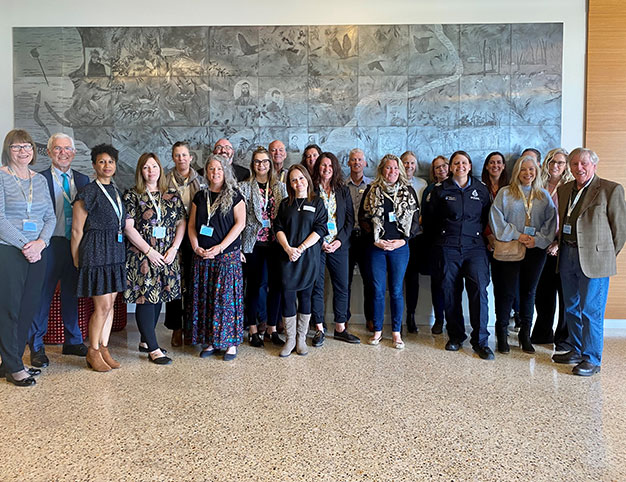 Mindful Margaret River
Mindful Margaret River is a community group of volunteers who undertake local action to support good metal health and wellbeing in the Shire of Augusta Margaret River.
Community Access Squad (now servicing the Margaret River region)
Bringing together like-minded peers with varying abilities, the Access Squad aims to engage every individual in a focused and meaningful way through community based inclusive outings. Find out more about the Community Access Squad.
The Concrete Club
Providing a safe and inclusive community for young people through skating and the arts, The Concrete Club is passionate about early intervention opportunities and community connection through collaborative projects. Find out more about The Concrete Club.
Flowstate Margaret River Inc
Providing mental health group surf therapy in the natural environment, Flowstate Margaret River are accredited therapists, educators and surf coaches, connecting people to themselves and their social community. Find out more about Flowstate Margaret River.
Intercultural Action Group
Formed in response to an increasing intercultural population, the Intercultural Action Group aims is to provide support to migrants who are living in the Margaret River Region. Find out more about Intercultural Action Group.
Just Home Margaret River
A grass roots movement, Just Home Margaret River is committed to ensuring that our community has appropriate, accessible, low cost, secure and sustainable housing and shelter options. Find out more about Just Home Margaret River.
Margaret River Community Centre Inc
Preserving the Old Hospital Heritage Precinct as a place for people of all ages and backgrounds to connect, Margaret River community Centre caters to the changing needs of a diverse community. Find out more about Margaret River Community Centre.
Margaret River Hawks Cricket Club
The Margaret River Hawks Cricket Club recently launched an all-inclusive youth cricket team, Hawkabilities. Find out more about the Margaret River Hawks Cricket Club.
Q-Squad
A LGBTQIA+ youth support alliance working towards an inclusive safe community for Margaret River's young people. Find out more about Q-Squad.
Volunteer South West
Operating successfully in the Greater south west region since 1996, Volunteer South West aims to match individuals wanting to volunteer with meaningful positions with not for profit member agencies. Find out more about Volunteer South West.