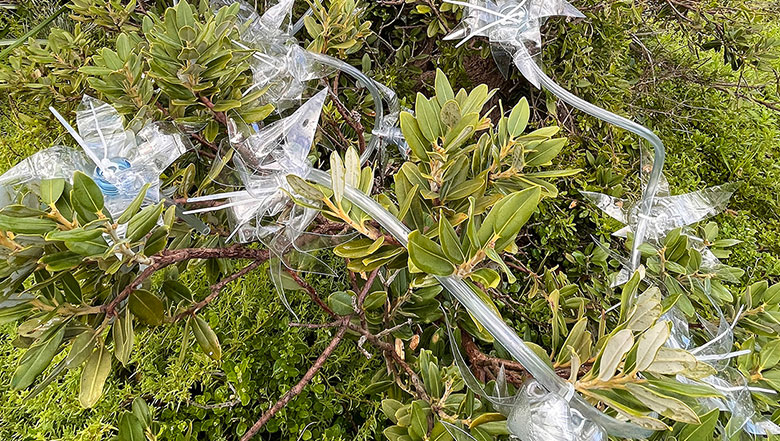 Calling all Eco Warriors! Join the 'War on Weeds' by participating in the creation of a public environmental artwork for installation in the Barrett Street Reserve, along the banks of Margaret River.
The community is invited to work alongside local artists, Heloise Roberts and Moira Fearby, and the Friends of Barrett Street Reserve, to help create a giant creeping 'weed' with recycled plastic bottles, to resemble an 'insidious creeper'. Boosting awareness about two major environmental threats – plastics and environmental weeds.

Attend one of 12, 30 minute workshops at the Margaret River Scout Hall over the September 23-24 weekend. Children are welcome. Tickets are free but please book your spot Insidious.
This event is supported by the Shire, Nature Conservation Margaret River Region, Margaret River Regional Environment Centre and Wildflower Society of WA - South West Capes Branch.
18 Sep 2023
Topic
Type
General News
Place
Share this page