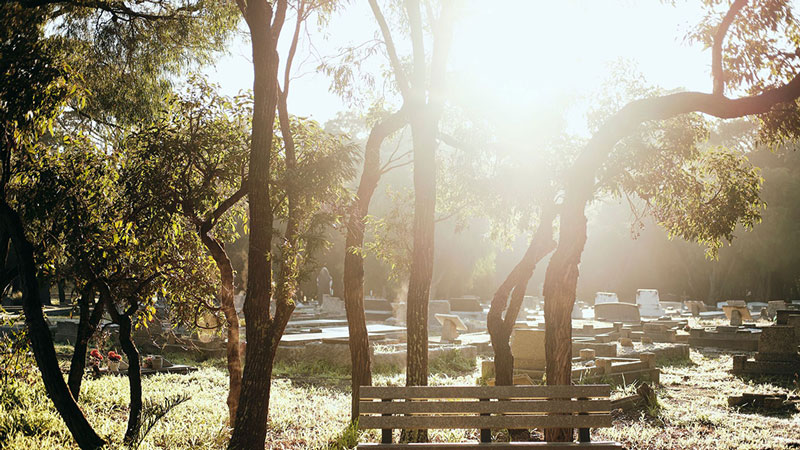 The Cemeteries 50-Year Masterplan 2023
The Masterplan, adopted by Council on 26 July 2023, is an action plan that consists of major and minor development projects and options for cemetery expansion to meet burial demand over the next 50 years.
It provides the Shire of Augusta Margaret River and its community members with a clear understanding of where priorities, resources and energies are to be directed in relation to the future development and management of the Margaret River (established in 1921) and Karridale Cemeteries (established in 1898).
Both cemeteries are places of historical significance for the local community and many people who were involved in the settlement and development of the region are buried in them. They also hold significant value to individuals and families throughout their lifetimes as they are the final resting place for their loved ones.
Our vision is to create peaceful places to memorialise, honour and reflect on those who have died and allow inter-generational connection to our community's history and genealogy.
The Masterplan aims to increase the lifespan of cemeteries, conserve heritage values,
improve access within cemeteries and enhance cemetery experience. It's our commitment to the community to provide choice as to where they can be laid to rest, peaceful places for visitors to gather and commemorate loved ones and allow ongoing connections between people and place.
You can access the full
Cemeteries 50-Year Masterplan 2023
on our Cemeteries and Burials page.
20 Nov 2023
Topic
Type
General News
Place
Share this page