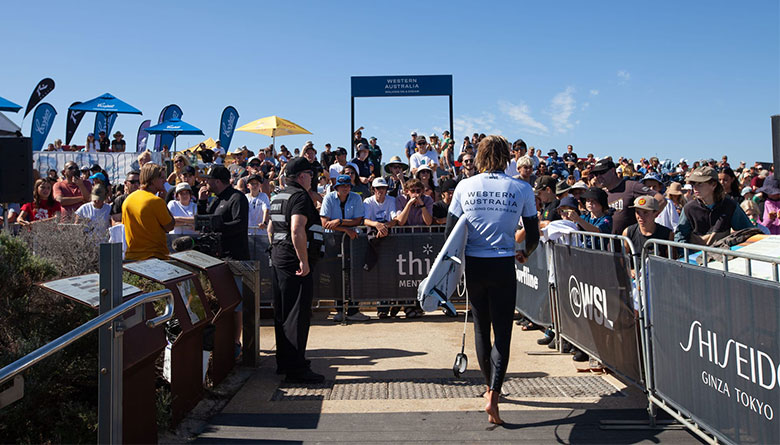 The Shire of Augusta Margaret River is seeking public feedback on an application received from the World Surf League (WSL) Australasia to renew its planning permissions to run international surfing event - the Margaret River Pro.
The application proposes use of reserves at Surfers Point and The Box in Prevelly as well as sites allocated for parking on the corner of Caves Road and Gnarabup Oval.
The application is for 5 years from 2024 to 2028 (inclusive) with the event to be held at Surfers Point for a maximum of 31 days between 1 March and 30 June each year (including set-up and dismantling).
The application process gives the Shire an opportunity to check in with the community and consider any feedback people may have from last year's event.
We are interested to hear what the community thinks about the proposal and encourage people to share their thoughts and ideas during the consultation process.
WSL are also proposing to deliver a range of community and environmental initiatives including the One Ocean restoration program with local conservation groups, Rising Tides program for young female surfers and promotion of local businesses and service providers.
For more information about the proposal and to provide feedback on the application visit
Your Say
.
Alternatively, queries can be directed to Don Bothwell
[email protected]
or
9780 5213
.
Consultation closes on Tuesday 26 September at 5pm.
04 Sep 2023
Topic
Type
Have Your Say
Place
Margaret River, Prevelly and Gnarabup
Share this page